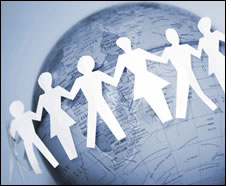 The B.I.G. D.O.G.S. Youth Organization is a registered 501(c)(3) non-profit organization which has been around since 2001 and became incorporated in 2005. Like most non-profit organizations, we rely heavily on community and corporate donations.
Your contribution could make a lifetime impression on the children to know that you were instrumental in making positive things happen. Your donation of any amount is greatly appreciated.
Corporate sponsors should contact any listed board member on the Contact Us page to arrange a meeting with the board to discuss how your donation can be beneficial to both parties. We are open to discussions regarding specific advertisement requests that you may have.
We are now able to accept online donations via VISA, Mastercard, American Express, Discover, or Paypal!!! If you would like to make a donation to the B.I.G. D.O.G.S. Youth Organization, either click on the "Make a Donation" button in the top left hand corner of the page or you can send a check or money order to the address shown below. In return, you will be sent the appropriate form for tax deduction purposes.
Thanks in advance for your support!